Collins Aerospace to begin fabrication of Airlander 10 electric motors in key step toward zero-emission aviation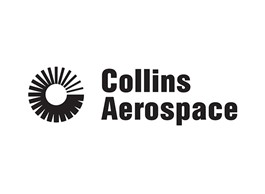 We are pleased to announce that the E-HAV1 critical design review has been completed and Collins Aerospace has started fabrication of the 500 kilowatt electric motor for Airlander 10. The E-HAV1 programme is a partnership between HAV, Collins Aerospace, and the University of Nottingham.
Flight qualification testing of the motor is expected to occur in 2023, followed by hybrid-electric operation of Airlander 10 by 2025 and all-electric, zero-emission operation by 2030. To achieve these improvements, the aircraft's four fuel-burning engines will be replaced by electric motors—beginning with the two forward engines in 2025 and the two rear engines in 2030.
Collins is designing and testing the motor at its Electronic Controls and Motor Systems Centre of Excellence in Solihull, where it recently invested $18 million to expand the campus and add world-class power electronics and motor development capabilities.