We recently spent four days with a fantastic team of Marine Corps officers and faculty members from the US Naval Postgraduate School (NPS) during their visit to the UK.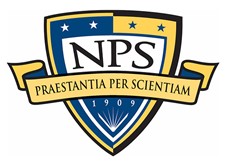 The visit follows the recently signed Cooperative Research and Development Agreement (CRADA) to explore the impact that hybrid aircraft technologies may have on mobility resilience and flexibility in support of the US Navy and Marine Corps expeditionary warfighting capability. A CRADA is a powerful tool for NPS, allowing them to leverage and assess crucial and timely technologies being developed in the commercial sector. All programmes studied at NPS are tied to missions and work to keep advanced technology in the forefront of military planning. Our CRADA brings together the experience and tools to model complex, long-duration scenarios to demonstrate hybrid aircraft platform capability and performance in defence roles.
The visit was a great stride forward in our collaboration, with the first scenario agreed to fully assess the potential of hybrid aircraft technology based on a real-world deployment. The scenario will utilise the Airlander family's unique combination of range, payload capacity, endurance, and minimal infrastructure requirements.
During the visit we also worked with NPS to identify a number of areas of ongoing potential collaboration including further operational scenarios, digital simulation, meteorological impact assessment, ground operations, crew management and mitigating environmental impacts. The visit also allowed us to identify the basic requirements that a future field experimentation and full aircraft demonstration of capability would need to accomplish.
We were pleased to visit The University of Sheffield Advanced Manufacturing Research Centre (AMRC) with the NPS during the visit. The AMRC is a world-class centre for advanced manufacturing and is leading the way in modelling and simulation, an area the NPS is particularly interested in.