The European Aviation Safety Agency (EASA) has awarded Hybrid Air Vehicles Ltd a Design Organisation Approval. This is an important milestone on our path to getting the production Airlander 10 in service with customers. It is also a major achievement: just eight other organisations hold an EASA Design Organisation Approval (DOA) for type certifying large aircraft.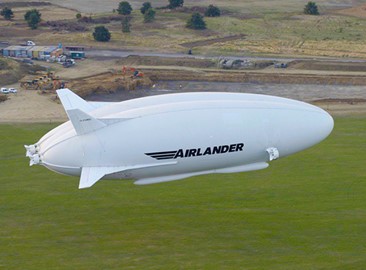 Being granted a DOA gives HAV the ability to undertake a full flight test programme towards the type certification of Airlander 10. While HAV has previously operated the prototype Airlander under both CAA and EASA permission, the DOA is a critical step towards type certification. Throughout the process, HAV and EASA built a good working relationship. "As an organisation, we have worked hard to make sure that we were thoroughly prepared for every step of the DOA process. As a result, we have succeeded in securing our DOA," comments Safety & Airworthiness Engineer Nikky Pittkin, who was a key part of driving the programme forward within HAV. "Now we are working with EASA specialists to establish the certification basis for our aircraft so that we can work towards type certification of Airlander 10."

"Achieving our DOA was always an important milestone in our Airlander 10 production plan," adds Executive Director Nick Allman. "Working directly with EASA, we have made excellent progress on developing the appropriate regulations for an aircraft like Airlander. Having our DOA will support our preparation for a type certification programme as we move ahead with the production aircraft."

HAV expects the type certified production Airlander 10 aircraft to be in service with customers from the early 2020s, with the order book currently open to both organisations and individual purchasers.