We are often asked about funding for Hybrid Air Vehicles, what our share price is, and what's next for HAV. We asked our Chief Financial Officer, Hwfa Gwyn, to tell us about our current position and how Airlander will be funded in the future.
How do you work to fund the development of Airlander?
To date the development of Airlander has been funded by a mix of revenues, shareholder funds and UK and European grant monies.
The company is now at an inflection point as we move from being a research & development business to a business that is focused on scale up and manufacture, with the end goal of seeing Airlander delivered to its customers. As we move through that inflection point, we are diversifying our shareholder base. Historically our shareholder base has primarily been composed of private individuals and high net worth individuals. Moving forward we are looking to access the institutional financial markets to underpin our production and growth.
How much money has been invested in Hybrid Air Vehicles to date?
We have secured approximately $180 million of funds, of which around $120 million came from revenues, $15 million from grants and government funding and $45 million from shareholders.
These funds have allowed the company to build and test fly a full-scale prototype, taking the aircraft design through three substantial design iterations between 2012 and 2017. This work and subsequent design work underpins the company's production standard design for Airlander 10, the manufacture of which we now stand ready to commence.
How can people invest in Hybrid Air Vehicles?
The company has to be mindful of global financial regulations when it comes to investment. This means we can only accept investment from qualifying investors based on UK regulations and the local regulations to the investor. We can accept investment from financial institutions and also qualifying high net worth individuals and sophisticated investors or their equivalent, such as an accredited investor in the US. If you wanted to find out more about what this means our you can reach our Investor Relations team here.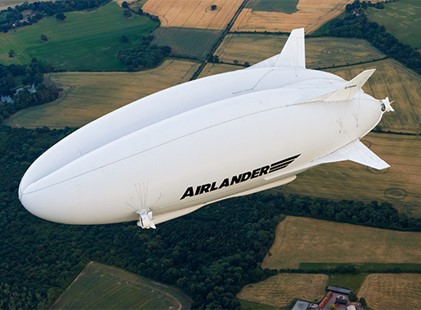 How do you envisage securing a return for investors?
There are two fundamental ways in which shareholders can receive a return from their investment. One way is through the receipt of income (the payment of dividends), and the other is by capital appreciation in the shares, in other words a share price increase.
At this point in HAV's development cycle, we are very much focused on driving a strong capital value appreciation. As we commence executing on the next phase of our business plan, which will ultimately see Airlander aircraft delivered to our customers, we expect to see a very strong rise in the share price. With the development work before us, it will be a little while until HAV will be in a position to be paying dividends, but we do see this as being a strong part of the medium-term return for investors. Once we are delivering aircraft at rate, the business will become strongly cash generative.
I recognise we are a private UK business, so there isn't an active market for our shares at this point in time. However, there are multiple potential routes to liquidity for investors including: HAV listing on a stock exchange, the off market or private sale of shares, or the potential for the company being a mergers & acquisitions target where the company is bought out by a larger aerospace and defence business.
Will you consider an IPO for Hybrid Air Vehicles in the near future?
We constantly review the best way to fund the business going forward and we are a flexible and dynamic organisation, so all options are on the table.
We participated in the London Stock Exchange ELITE programme for high growth companies and we have watched with interest the development of the SPAC market in the US, particularly the listing of pre-revenue or early stage revenue businesses. There is no doubt that HAV has many of the same characteristics, with a highly innovative product, a very large total addressable market, and an ability to deliver a step change in operating costs and emissions. As such we think that is a potential route that we could go, but we keep all options under review.
What is the current share price for Hybrid Air Vehicles?
Hybrid Air Vehicles is a private limited UK business, that means that our shares are not listed on a public stock exchange at this time. As such we don't have an active share price in the way a listed company does. Our share price is set each time we complete an equity transaction. It has been some time since we have done that because most recently we have been raising funds by way of a convertible loan which does not require the setting of a share price.
We are looking to undertake a major equity round shortly to launch the production programme and that will rebase the company's equity valuation.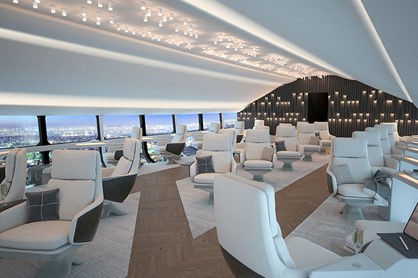 Where do you see the company in the next five years?
In five years' time our plan sees us delivering Airlander 10s at rate to customers across mobility, logistics, luxury experiential travel and communications & surveillance markets. We also expect to be well into the development programme of our larger aircraft, Airlander 50.
When we reach this stage, Airlander will be delivering many services, including passenger transport with a 90% reduction in emissions, providing a way for the aviation and transport industry to reduce emissions quickly.
At that point we expect HAV to be recognised as a very valuable and cash generative business.